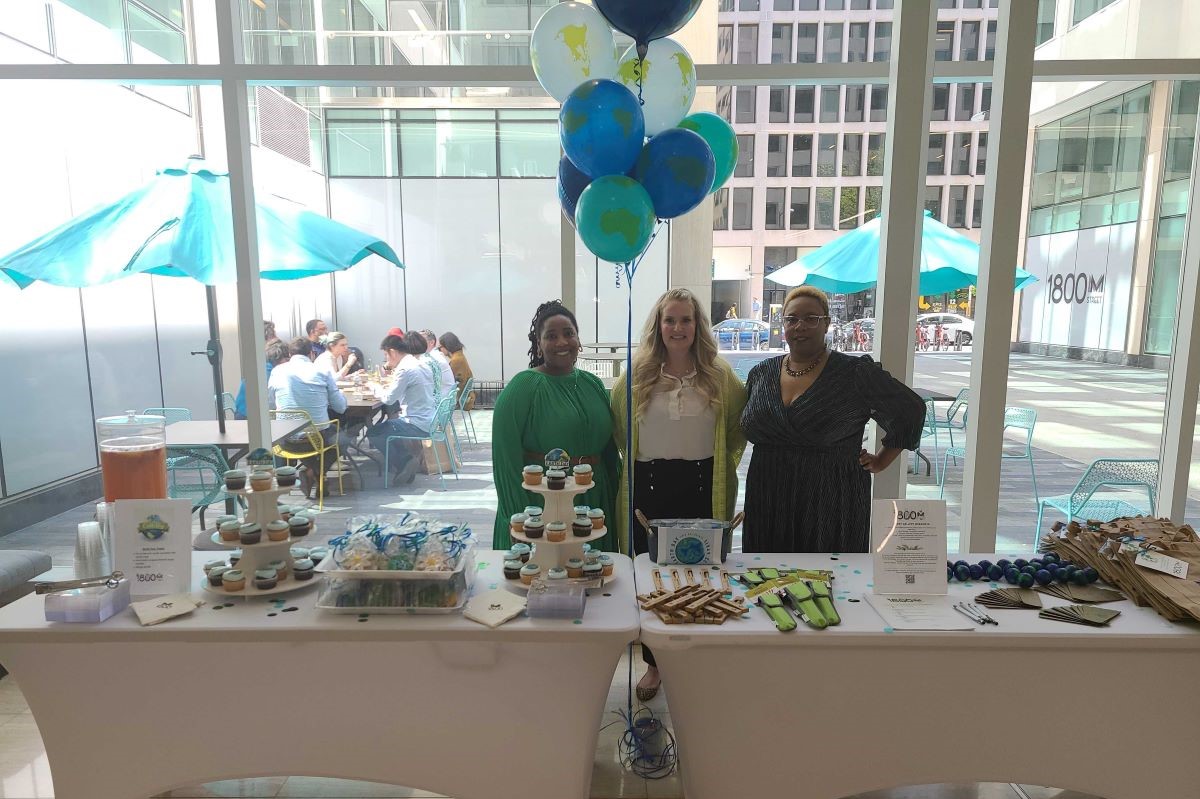 April 19, 2023
Earth Day & Electronics Recycling Event
In celebration of Earth Day on 4/22, the 1800 M Street Property Management Team hosted an Earth Day lobby event offering tasty treats, giveaways, and a chance to win sustainable prizes with a trivia entry. Tenants were also invited to participate in an e-waste recycling drive on 4/21, collecting over 9,000 lbs of electronics for recycling and data destruction.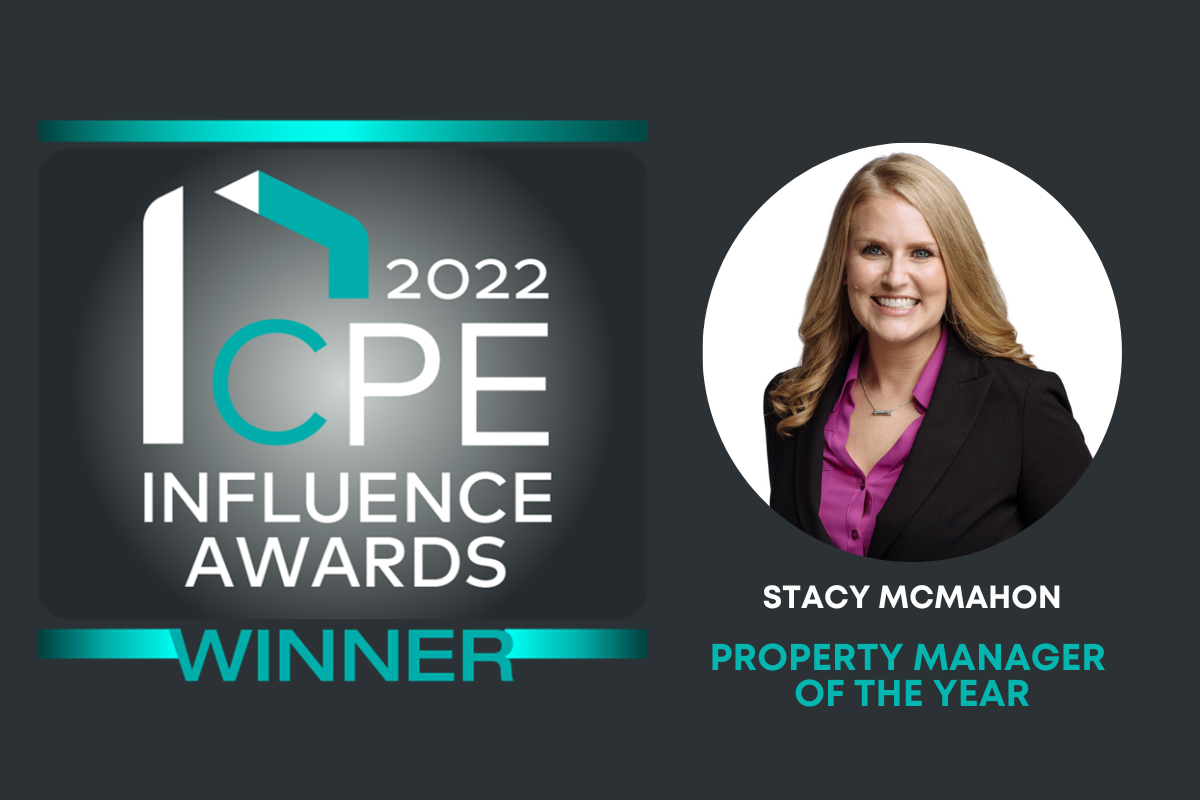 February 02, 2023
Stacy McMahon - Property Manager of the Year
Columbia Property Trust is proud to announce that Stacy McMahon was named Property Manager of the Year by Commercial Property Executive at the 2022 CPE Influence Awards celebration on January 31st. This award is a testament to Stacy's exceptional leadership at 1800 M Street and contributions to her team at Columbia and within the commercial real estate community. Click here to view all the 2022 CPE Influence Award winners and categories.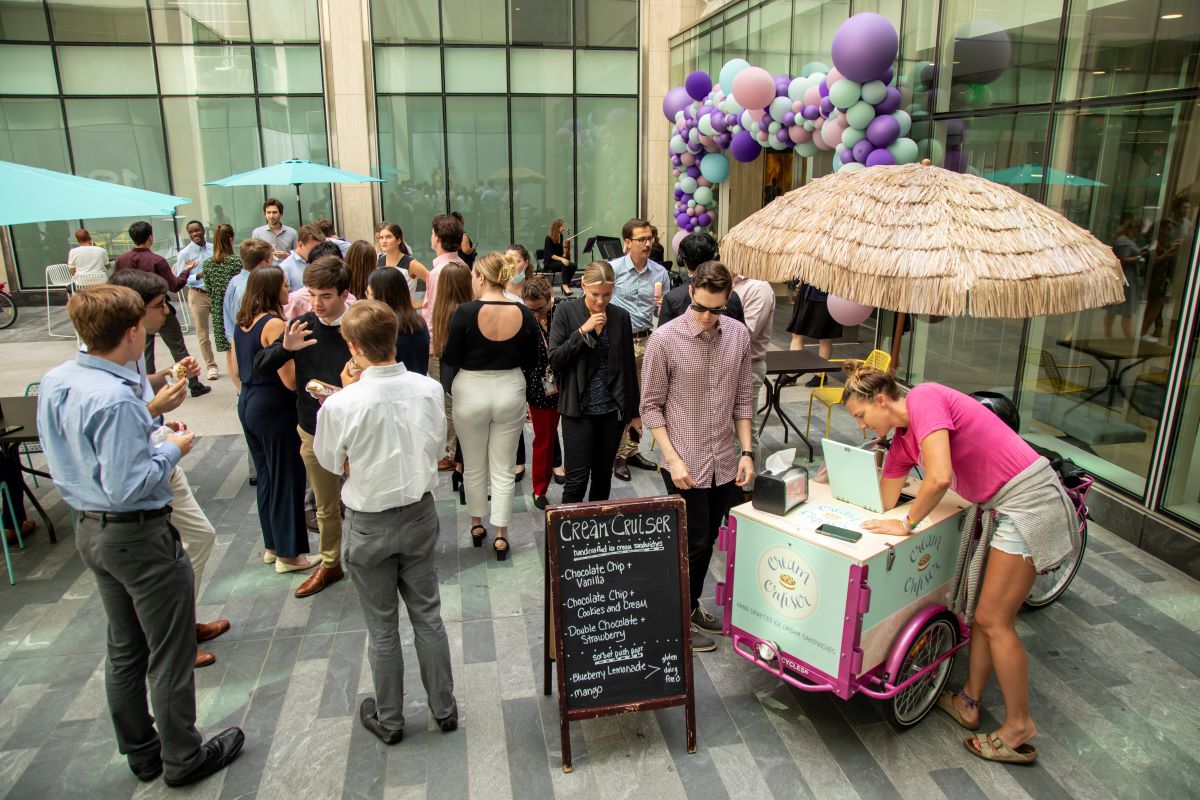 June 08, 2022
"Together Again" Tenant Event
Putting a fun spin on a workplace ice cream social, tenants were serenaded with a live performance by Midtown Strings, treated to a variety of frozen desserts from Crem Cruiser, and the 1800 M Street Property Management team was excited to welcome tenants back to the building and come together again.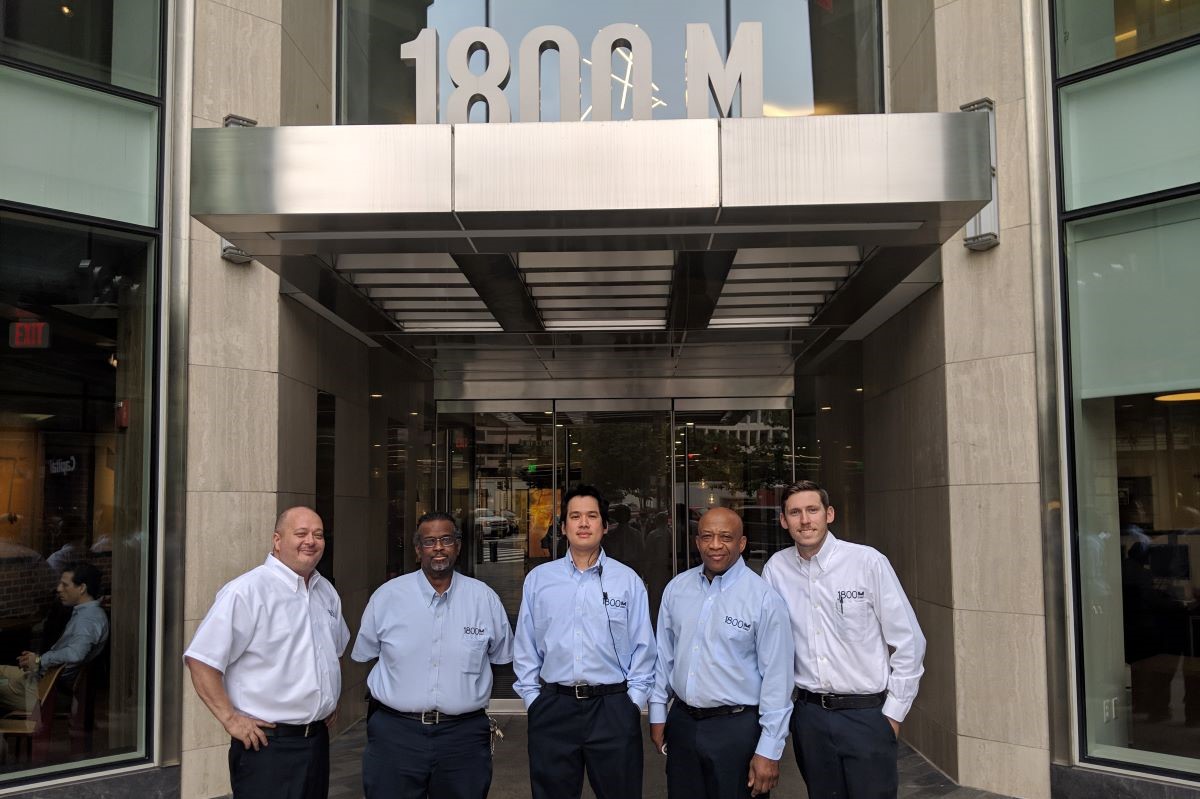 June 02, 2021
Engineering Team - 2021 Best Service Team of the Year
Columbia Property Trust is excited to announce that the 1800 M Street Engineering Team received the 2021 Best Service Team of the Year award from the Apartment & Office Building Association of Metropolitan Washington (AOBA) on June 2nd at the annual Maintenance MAYnia award ceremony. The team, which includes Shawn Smith, Randi White, Andrew Leung, Blake Jones, and Tim Eagney, was recognized for its exemplary service, unique problem-solving skills, attention to detail, expertise, commitment to providing a safe and comfortable work environment, proactive approach in maintaining all building operational systems, and its dedication and passion to working as a united team for the betterment of the entire 1800 M team, and its tenants.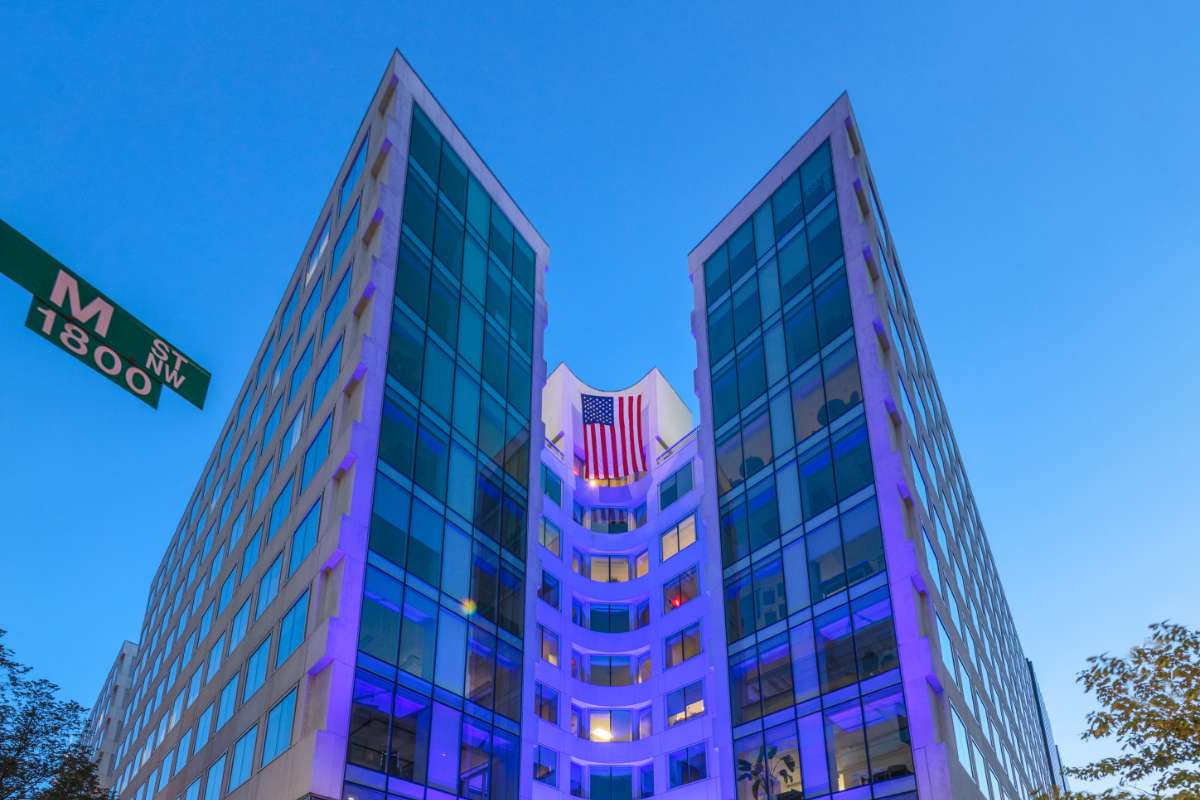 September 11, 2021
1800 M Joins 20th Remembrance Tribute of Light Memorial

In observance of the anniversary of 9/11, 1800 M Street joined other Columbia Property Trust properties in New York and D.C. participating in the 20th Remembrance Tribute of Light Memorial, illuminating its façade in sky blue to join the two-column beams that shine annually from the Battery in lower Manhattan.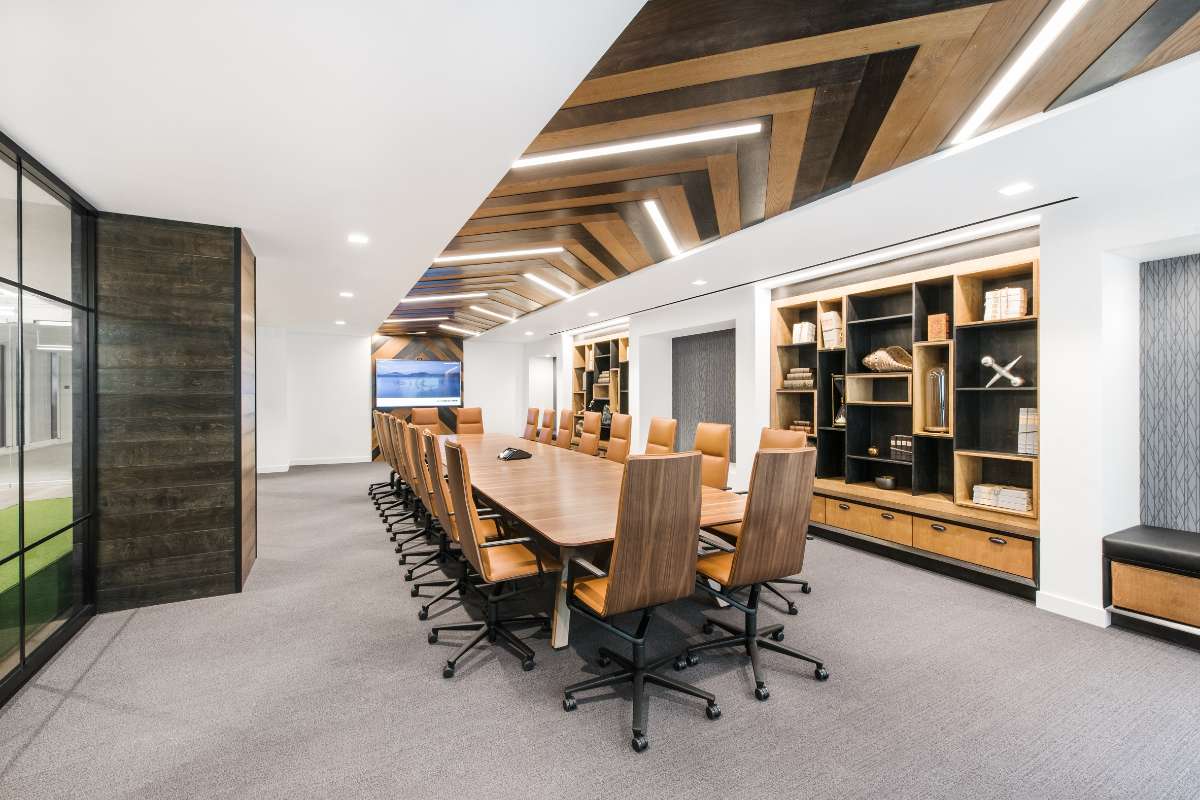 June 01, 2019
Flex Office Program, The Link, Launches to Strong Success

Columbia opened The Link, a 21,000-square-foot flexible office space at ‪1800 M Street in Washington, D.C.‬ in 2019, and leased up the unique space in just six months. The Link's common areas were tailored to give companies with a small footprint in the building access to elegant, high-style design and amenities that are traditionally only available to much larger tenants. The Link's appeal has helped to cultivate a community of innovative tech companies and nonprofit firms at 1800 M Street.‬